FWD Computing/Angelite Productions Amiga Software

We are dedicated at this time to support of the Amiga. Look to us for
quality software by regular mail order, phone orders ~~~~~~~~~~~~ or 
by fax at ~~~~~~~~~~~~. We are gone many weekends to computer shows 
selling Amiga and Linux software. Best days to catch us if you need to 
talk are Tuesday, Wednesday and Thursday, from noon to 7 P.M. Central 
time, and from 9 AM to 12 Noon on Friday. Friday thru Monday we are often gone.
WE HAVE O.S 3.9 AND AMIGA 3.1 ROMS FOR SALE!
 
     (2) We accept VISA, MASTERCARD, DISCOVER/NOVUS and American Express cards
for your software purchases for your Amiga computer. Presently we are only
doing so by mail, email , FAX ~~~~~~~~~~~~), Voice by phone (765-473-
8031). Orders left on phone if we are not available will receive a return
phone call. WE DO NOT SELL AMIGA COMPUTERS, GRAPHIC CARDS OR EXPANSION DEVICES.
We sell Amiga software, mice, mice pads, Aminet coffee mugs, Magic Coffee Mugs from Gateway of STl and Amiga logo clothing. 
    
(3) It has been awhile since this site was adequately updated. In February the owners of FWD Computing were in a bad auto accident and most things came to a halt. Since then they are back, still doing Physical Therapy and working on a reduced schedule. At the time of the accident we were working on migrating to a new, and more professional website with Bizland.com. that was put on hold. 
We are now back working on this and should be moved in the not too far future. It will be http://www.FWDcomputing.bizland.com. Hope to see you there soon. Please also note that we are not using the MailCity email address at this time. They, Lycos, is busy changing it so much it is no longer useful. 

Best wishes and welcome,
Mike Ingall
Sales Manager of FWD Computing/Owner of Angelite Productions
 
Follow the FWD Computing links to find out how to obtain software for the
best alternative computer.  We support the Amiga, Linux and PC. Our Privacy Statement
as well as our return policy is also linked below.


      

---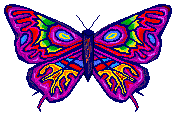 ---
Mike Ingall
---

This page has been visited

times.

---
Links to our AMIGA SOFTWARE product description and COMPUTER SHOWS info.